Jisoo Marie Claire Korea January 2023 Cover Photos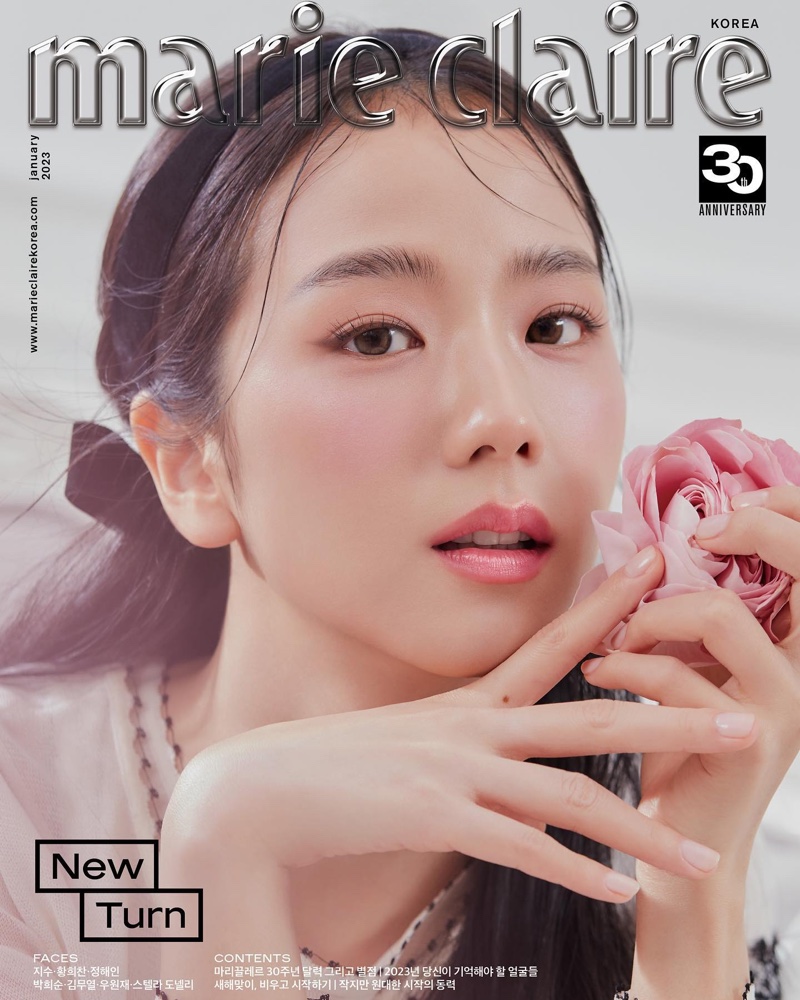 Jisoo is in bloom as the January 2023 cover star of Marie Claire Korea. She lands three images, all featuring makeup using Dior Beauty. For the first cover photographed by Shin Sunhye, Jisoo of BLACKPINK poses with a pink flower and a black headband featuring a bow.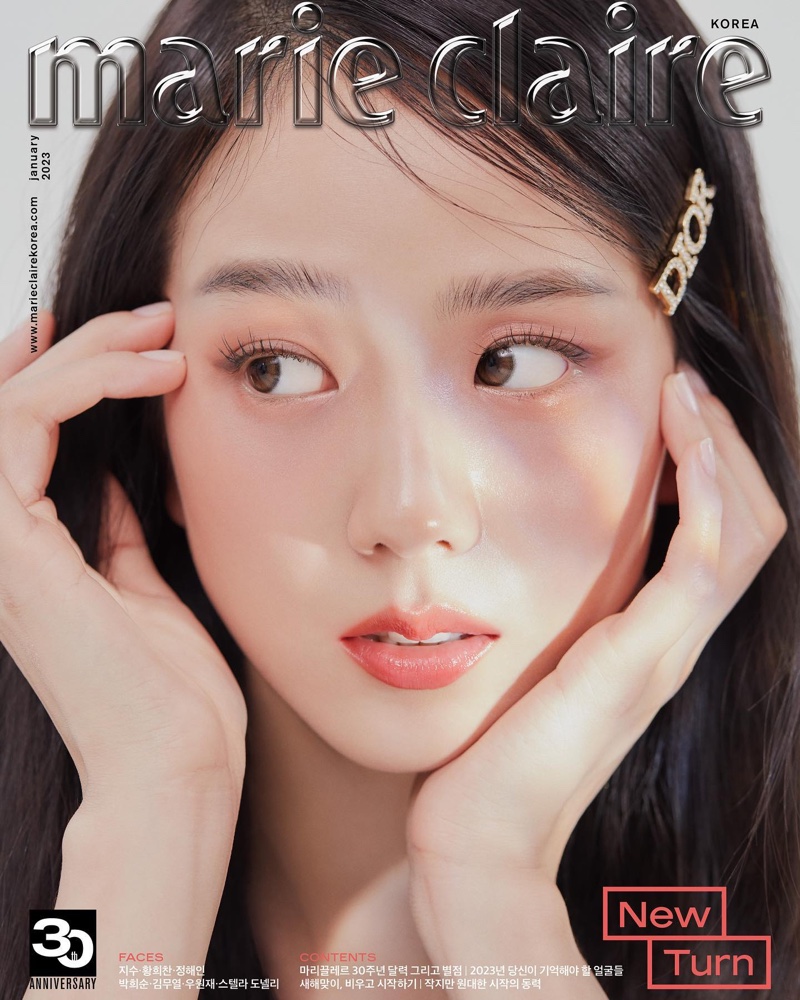 For her second look, she dons a Dior-branded hairpin, delivering an effortless, stylish vibe. Her last look features her wearing a logo-adorned top from the French luxury house paired with a glossy pink lip color. Yunmi Lee styled all the chic ensembles with pastel makeup by Nakyeum Lee and flawless hair by Baek Heung Kwon.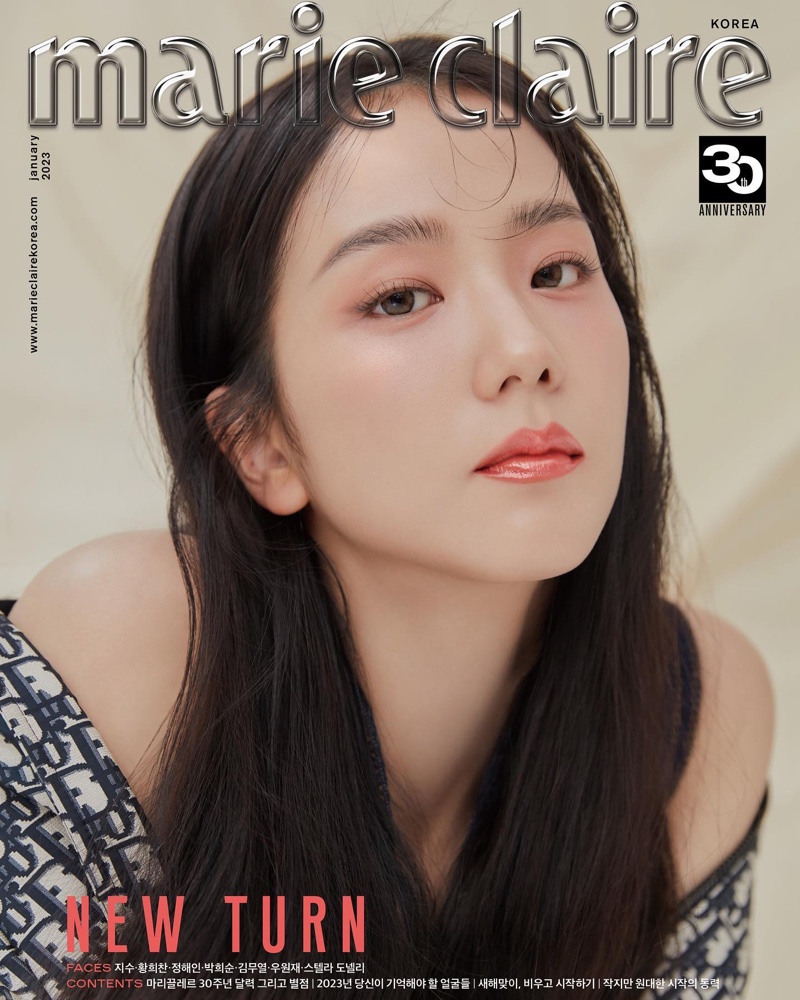 What makes Jisoo the perfect ambassador for Dior Beauty? Her ability to showcase the brand's makeup as an extension of her own beauty is unparalleled for these Marie Claire Korea covers showing the cover line: New Turn. Who could forget her starring in the Dior Addict lipstick campaign at the top of the year?